Partnership between iWave and MakarenaLabs
FPGA Based Edge AI Gateway with support of AI Frameworks enabling AI Solutions iWave Systems and MakarenaLabs partner to provide comprehensive Edge AI Platforms 
Through a partnership with MakarenaLabs srl, a leader in scientific research in multimedia recognition and feature extractions, iWave Systems is excited to collaborate with MakarenaLabs enabling customers with rugged AI Solutions and edge computing systems. Combining the strong edge computing and FPGA Machine Learning expertise of iWave Systems & MakarenaLabs, through this partnership we aim to deliver an optimized AI platform deploying AI to the edge and helping customers to speed up implementation across AI Applications in Face Recognition and Social Distancing. 
iWave Systems has developed Corazon-AI, an EdgeAI Gateway platform built around XILINX FPGA UltraScale MPSoC targeted towards Industrial and Smart City AI Applications. With its heterogeneous ARM® + FPGA architecture, deep learning processor unit & AI inference engine delivers performance and efficiency to accelerate AI deployment at the edge, reducing complexity to build computer vision applications and ensuring faster time to market 
iWave Systems, the global leader in the design and development of high-performance FPGA-based Modules and Solutions, has integrated SDK from MakarenaLabs into their EdgeAI embedded system built around Zynq® Ultrascale+™ MPSoC devices enabling exceptional computing power to process AI data and algorithms on the edge. iWave Systems ensures excellent value as an embedded hardware partner by providing product availability for 10+ years with comprehensive technical support. 
With strong expertise in deep learning frameworks and FPGA Acceleration, MakarenaLabs helps customers implement scalable AI Solutions on the field with reduced development costs and a faster time to market. 
"iWave Systems is excited to do partnership with MakarenaLabs to offer customers an EdgeAI embedded platform with intelligence. Complementing iWave Systems expertise in the design and development of edge computing platforms, MakarenaLabs's expertise in frameworks and AI software helps deliver complete AI Solutions to customers. With the anticipated growth of the edge computing market, this collaboration is an important aspect of our growth strategy," said Abdullah Khan, President at iWave Systems Technologies Pvt. Ltd. 
"MakarenaLabs always looked for international partnership for the deployment of its ML & AI algorithms. FPGA offers an incredible computational power with very little Watt per operation and maintenance costs related. iWave Systems is an international leader in custom hardware and FPGA boards development, and our top-line ML solution for pro AV, called Musebox, will definitely benefit from the Corazon AI platform produced by iWave Systems. 
In this period of international crisis it is fundamental to build a strong network based on innovation and technological progress, so we are very humbled by this partnership with iWave Systems." said Enrico Giordano, CEO and CTO of MakarenaLabs srl. 
About MakarenaLabs:
MakarenaLabs was founded in December 2015 as a University spin-off. Later in 2018 it became an independent company. 
The company's goal and guideline consist of proposing appropriate cutting-edge technologies and highly innovative solutions. Its core business focuses on digital signal processing, machine learning, hardware acceleration and cloud software. Furthermore, it proposes innovative and commercial software and research activities. 
About iWave Systems: 
iWave Systems Technologies Pvt. Ltd. is a product engineering organization offering an extensive portfolio of high-performance System On Modules, Single-board Computers, FPGA IP Cores based on ARM & FPGA chipsets, and comprehensive Engineering design services involving embedded hardware, FPGA, and software development in servicing to multiple domains across the globe such as Industrial, Medical, Automotive, IoT and Computer Vision.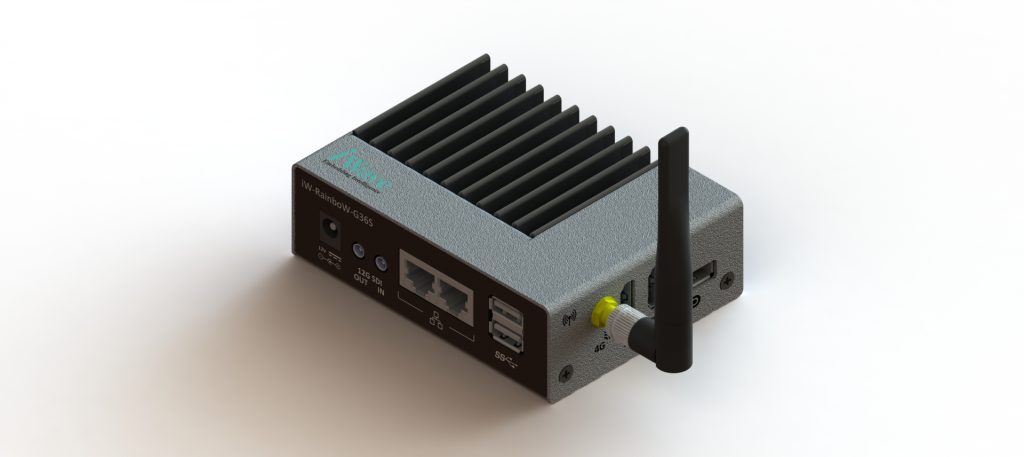 You can share this story by using your social accounts: